Description
This Yacht Club residence is designed by Cynthia from Label C. The single-family residence hosts 5 generous-sized suites with private comfort as the priority. The modern design utilizes an open floor plan that integrates the outdoor pool and BBQ area with the interior of the home.
The clean lines of the architecture flow from the front driveway through the living spaces and out to the pool. The smooth white facades are complimented by the full height glazing of the spaces. Accents of local Cayman plants and wood grain siding allow for a warm and natural environment.
The moment you walk into this home you will notice the expansive space that leads your eyes to the beautiful canal views. The house is situated facing South to allow for ample exposure to the Cayman sunrise and sunsets.
With an extensive amenity list this property is sure to stand out from the typical Caribbean home.
Contact us for our complete sales brochure.
Similar Properties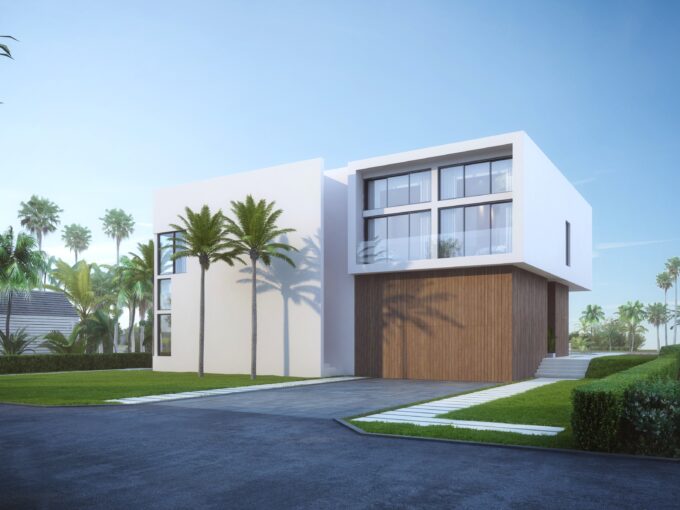 Crystal Crib is situated in the beautiful neighborhood of Crystal…